New Beginnings Support Services was established to help address the impacts on young people of childhood trauma and abuse. We specialise in providing individualised programmes in a Residential/Semi-independent setting for Looked After Children (LAC) and young people.
The effects of childhood trauma and abuse can stay with children throughout their lives. These experiences can influence them emotionally, leading to poor outcomes throughout their childhood, as young people and through into adulthood.
Our Aims Are
To Provide Residential/Semi-independent Service for LAC (Looked After Children) young people
Help young people gain the skills necessary for independent living
Empower young people to become more confident, able to acknowledge their self-worth and have a more positive outlook on their lives
Support young people to become emotionally stable
Provide young people with the right tools to take the next step in life
We provide a 10 Step Development Plan
Our Approach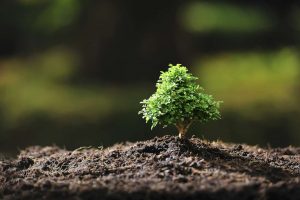 We provide young people with the wide variety of life skills necessary to give them a brighter tomorrow. As a consequence, our residents leave us more confident and have improved self-worth.
When it is time to leave us they possess a more positive outlook on their lives, secure in the knowledge that whatever happens in the future they are more equipped to deal with all of life's challenges. All of our young people re-integrate successfully back into their communities with the skills, knowledge and abilities to not only live independently, but to thrive, too.
Our widely acclaimed '10 Step Development Programme' commences soon after someone joins our community. Importantly, as each young person is unique it's vital that they have their own unique, tailor made development programme to meet their individual needs and aspirations. Residents who follow our programme are encouraged to develop at their own pace and very quickly see value in our approach through growing confidence and a more positive approach to day to day living.
New Beginnings Support Services Ltd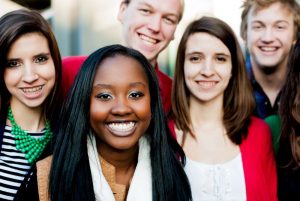 Established in 2014, New Beginnings Support Services Ltd's Founder has been a qualified Psychotherapist for more than ten years and has extensive experience working in the social care profession.
We are Registered with QCS (Care Compliance Systems) and compliant with the policies and CQC (Care Quality Commission) procedures.
We insist on high quality staffing at all times. Everyone who works for us receives comprehensive and high quality training and receives weekly supervision with a qualified supervisor. Furthermore, all of our staff are fully qualified to NVQ level 2-4 and have the experience and training, including mandatory vetting and enhanced DBS checks, to enable them to work with vulnerable young people.
To find out more about New Beginnings Support Services Ltd and to find out how to refer a young person to our service, phone us on 0800 772 0700 or email