New Beginnings are a young company with big plans!
New Beginnings is run by a team of dedicated social care professionals who are passionate about providing only the very best care to our young people.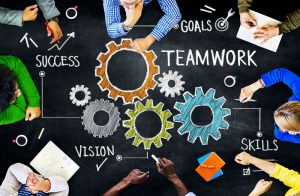 With extensive experience working with young people in the health and social care sectors, we aspire to provide superior residential and semi residential care services for 'looked after children' aged between 16 and 21 years old. More importantly, we have high aspirations for the young people in our care. We do not just provide them with the skills, knowledge and abilities to survive; we provide them with the tools they need to thrive.
However, to fulfil these aspirations we require experienced, dedicated and committed social care professionals to work with us.
New Beginnings are now looking to expand and develop the range and quality of its services through the recruitment of only the very best social care staff.
Our ideal candidates will have the skills, abilities and expertise to help make New Beginnings a provider of the very best social care for our young people.
We ask a lot from our staff. Their skills need to be up to date and their working knowledge of current regulations must be second to none. The range of skills and expertise we are looking for includes:
Knowledge of policies and legislation, relating to young people in care, including:
Safeguarding and protection legislation
Every Child Matters Act 1989, 2004
Children and young peoples' Act 2008
Children protection policy and procedure.
Good understanding of young person medical conditions.
Knowledge of Health & Safety policies & procedure.
Ability to maintain accurate records.
Must possess excellent observational and communication skills.
Must be appropriately qualified and have experience of working with young people with complex needs.
Experience of working effectively with local resource services, such as social care services, Local Authorities and NHS.
Clear understanding of policies, practices and quality standards.
Complaints Procedures.
So if you are a social care professional dedicated to improving outcomes for young people with complex needs, within a residential setting then come and join us.
We also reward our staff well. We offer:
Competitive, attractive salaries
Opportunities for promotion and to learn new skills
Occupational sick pay
28 days leave
Full training and continuous professional development
If you are a suitably qualified social care professional please submit an application by following the instructions below.